I am with RSVP. RSVP is affiliated with Reology, who also has under their umbrella Sothebys and Coldwell Banker, giving me a global connection.
I have lived in the greater Seattle area since 1980 and am a real estate specialist on most neighborhoods and outlying communities.
Because of my hobbies in kayaking sailing and skiing, I also know and have helped friends buy and sell vacation homes in lovely spots such as the San Juan Islands, La Conner, Bellingham and Leavenworth.
Send me an email to get started on your real estate search or sales needs.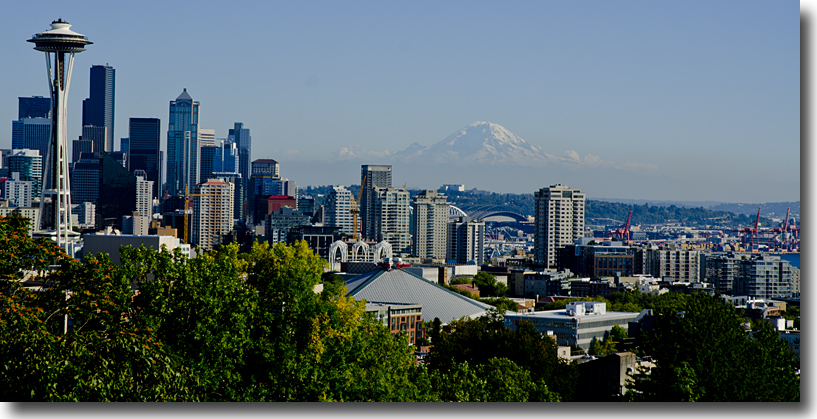 View of Mount Rainier and Seattle from Queen Anne's Kerry Park.
While a big city, Seattle is often referred to as a town by residents as it has many walkable neighborhoods such as Ballard, Greenlake, and Wallingford, great restaurants, galleries and museums. It is also a jumping-off spot for outdoor recreation such as skiing, bicycle riding, and hiking.
1700 Seventh Ave, Suite 2100
Seattle WA 98101